It's about time we celebrated our changed bodies, like these six mums have, says BestDaily's Milli Hill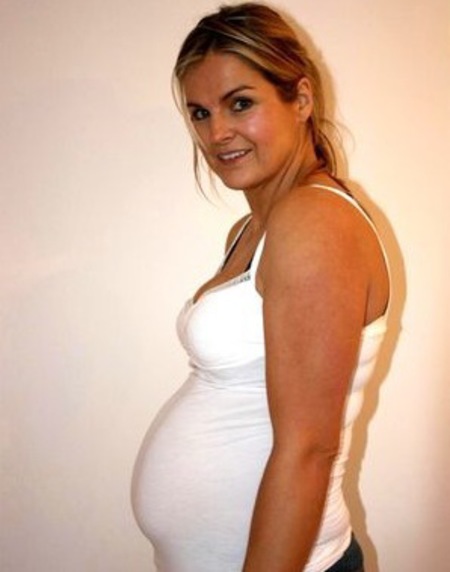 Motherhood changes everything. With birth – just a moment in time – comes the rather startling realisation that from now on, another person's needs will take precedence over your own, twenty four seven, for the rest of your life.
And not just any person, either, but one that, in spite of their being so breathtakingly brand new, you already love with an intensity that feels older than time.
Overwhelmed? You should be. And then you look in the mirror.
And your body, too, is different – it is not the one you knew before your pregnancy, nor is it the ripe and full one that held your child inside just a short time ago. It is empty, stretched and transformed, in a way that you were not prepared for - you have never seen a body like this before. Some women find this new softness sexy and womanly, but the majority – of which I was one - are shocked, and find it difficult to find anything positive about their new reflection.
Last week
OK Magazine sparked an outrage
when they ran a front cover within hours of the Duchess of Cambridge leaving hospital, all about her post baby diet and exercise regime, and how she was oh-so-quickly going to get her body back in shape.
TV presenter Katy Hill called for a boycott of the magazine, and tweeted this photo of her own post baby body:
New Mums. If the @OK_Magazine #Kate cover has made you feel bad, here's me 2 months post baby. YOU MADE A HUMAN! x pic.twitter.com/EQUGv8iTxa

— Katy Hill (@KatyHillTV) July 23, 2013
The magazine have since apologised for the cover, saying that they didn't intend any negativity about the pictures of Kate Middleton leaving hospital and they thought she looked radiant.
Funnily enough, this wasn't the way I read the cover, why it offended me, or what I wanted an apology for. I wanted an apology for all women, who, like me, have looked in the mirror in the days, weeks or even years after childbirth, and felt inadequate because their bodies did not match up to an ideal which is often created by the thoughtless promotion of celebrity culture in which all evidence of motherhood must be erased as soon as possible after birth. It happens often in newspapers and magazines, and relentlessly on some news websites
A quick google of 'post baby body' will bring up a raft of articles about women in the public eye who have had babies recently, and their success or failure at 'shedding the baby weight'. They are often seen 'on the red carpet', just weeks after giving birth, getting praise and adulation for how great they look, their babies nowhere to be seen. Contrast this with your average new mother – haggard, sleep deprived, her baby permanently in her arms, her body loose and stretched – and it's easy to see why she might feel as if she is falling desperately short of the world's standards.
But there is a whole underground movement of women who see things differently. They see the body of a mother as something to glorify and be proud of, because, whilst it may not be taut and bikini worthy, as Katy Hill put it, it 'made a human'.
Facebook groups like '
The Shape of a Mother'
share images of real women's bodies days, weeks or even years after giving birth, in an attempt to educate other women of the reality and even the beauty of the changes that birth can bring.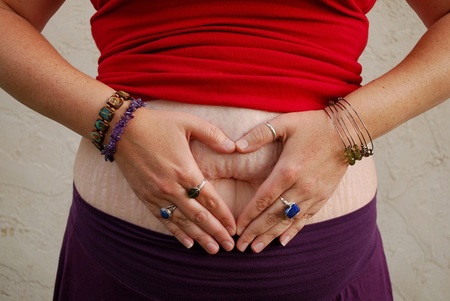 Recently,
Jade Beall's 'Beautiful Body Book'
went viral and made the mainstream news; a photographic project and a forthcoming book, documenting, in beautiful black and white images, the many shapes of a woman's post baby body.
In the past few days I've been contacted by many women who felt outraged by the OK cover, angry at the way this type of coverage simply perpetuates the myth that motherhood leaves you unmarked and unchanged, and suggests that new mothers should be more focused on our bodies and our images than on our achievements in birth or our beautiful babies.
Many have sent me images of their bodies to share, as they wished to stand in solidarity with Katy Hill, and Kate Middleton, and every other new mother who is measuring herself against the standard of airbrushed celebrities rather than real women. Here are a few:
In a world that often values youth and beauty over age and experience, women need a chance to see images like this, and to know that, far from being inadequate, their post baby bodies are completely normal.
What's more, perhaps they are even something to be celebrated, these womanly curves that have nurtured and brought forth life, that have 'made a human'.
Or, as another writer, Cassie Fox, put it so beautifully:
A mark for every breath you took, every blink, every sleepy yawn.
One for every time you sucked your thumb, waved hello, closed your eyes, and slept in the most perfect darkness.
One for every time you had the hiccups.
One for every dream you dreamed within me.
It isn't very pretty anymore.
Some may even think it's ugly.
That's OK.
It was your home.
It held you until my arms could,
and for that, I will always find something beautiful in it.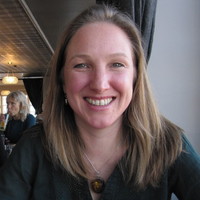 Freelance writer Milli Hill is the founder of The Positive Birth Movement
If you'd like to request a topic or ask Milli a question, please use the comments section below or email us at best@hearst.co.uk with 'Ask Milli' in the subject line.