Tina nearly gets caught out as Lloyd and Steve get an eyefull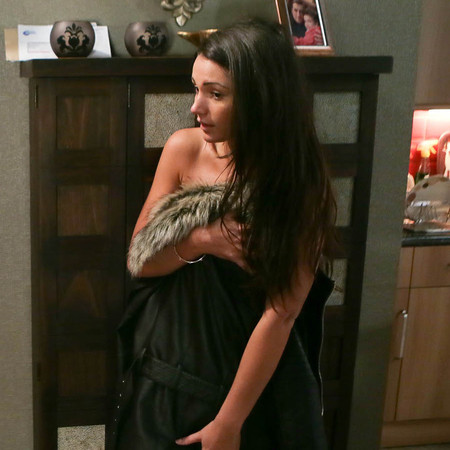 She's been playing with fire since she rekindled her affair with newly wed Peter Barlow. The lovers have managed to keep their steamy fling secret from everyone, including Peter's loyal wife Carla.
But tonight, Tina and Peter's secret passion is nearly discovered - by of all people, Lloyd and Steve. Peter has snuck back from Paris to surprise his young girlfriend and the lovers steal some time together in the empty flat.
But when the unsuspecting cabbies let themselves in to check on the property - they get more than they bargained for - a dripping wet, naked Tina, emerging from the shower.
Will Tina have to do some quick thinking to come up with a cover story? Or will the sight of the young barmaid with her kit off be enough to distract them?
Watch tonight to find out.....