Don't miss Educating Yorkshire tonight on Channel 4

If, like us, you were a fan of Channel 4's fly-on-the-wall documentary Educating Essex last year, you'll be pleased to know that the same production company is taking the show to Yorkshire.
After becoming besotted with Harlow's extraordinary deputy head Mr Drew, we can't wait to follow the work of headteacher Jonny Mitchell and his staff.
The eight-part series will explore every detail of life in the school, from playground hijinks and inspirational lessons to life-changing events.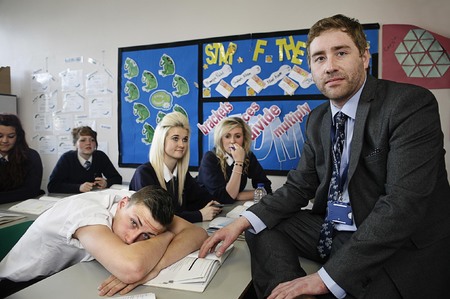 Mr Mitchell revealed why he felt their school, Thornhill Community Academy near Dewsbury, was chosen for the show:
"I think the thing that really sold it was the brilliant relationship between adults and children at the school. The fact that every adult who works in this school bends over backwards just to make sure the kids get the best deal. I'm not saying that doesn't happen in a lot of other schools, but we really do take that family responsibility very seriously. I think that's what came across".
But if you watched Educating Essex you'll know it's not just about textbooks and teachers. "The fact that we're immensely intelligent and brilliantly funny as well obviously is a major boost!" he added.
Educating Yorkshire starts tonight at 9pm on Channel 4.