The long-awaited Royal tour kicks off in the city of Wellington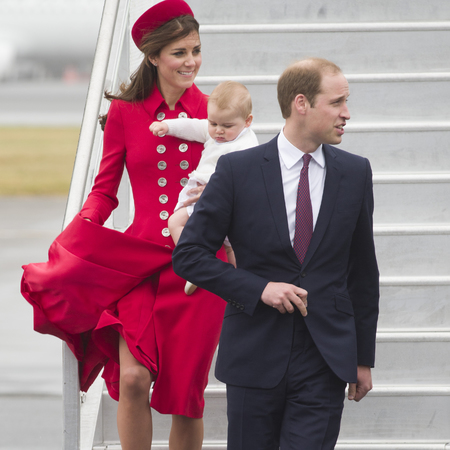 Prince William, Kate Middleton and baby Prince George arrived in New Zealand today, and were given a
very
friendly welcome by the locals.
They were greeted by semi-clad natives in traditional Maori get-up, whose partially exposed buttocks apparently caused Kate to suffer a minor fit of the giggles!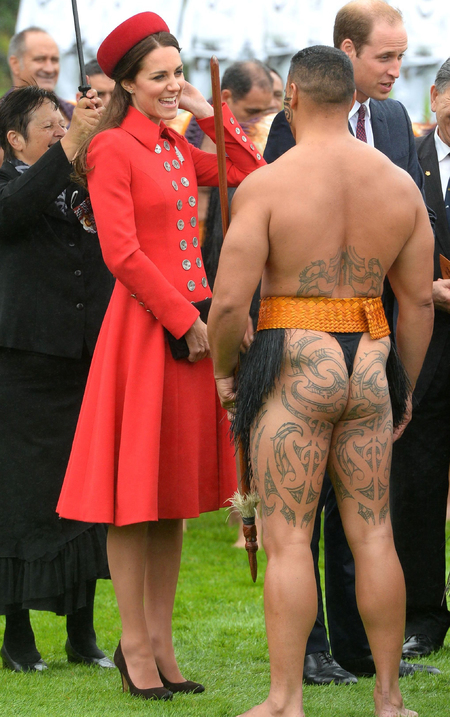 As well as being treated to a performance of the famous Haka dance, William and Kate adhered to the customary form of greeting – rubbing noses with officials during a reception at the city's Government House.
The young family had endured a gruelling 30-hour flight from the UK with Qantas via Dubai and Sydney – but don't feel
too
sorry for them, as they and their 11-strong entourage took up the plane's entire First Class section!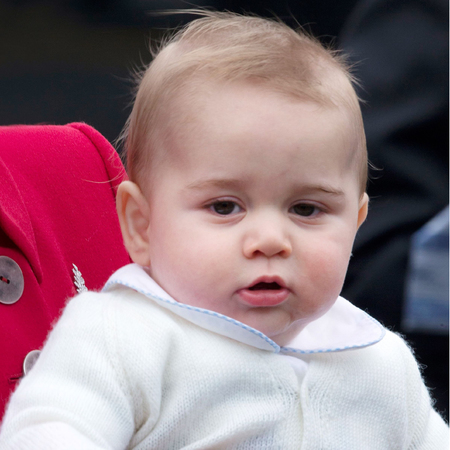 Although there had been some doubt as to whether they could land in the city of Wellington due to bad weather, they finally touched down early this morning – with Kate looking resplendent in a bright red suit. The Duchess suffered something of a Marilyn Monroe moment though as a gust of wind took her skirt, almost with embarrassing consequences.
After their arrival, Wills was also seen clutching a kangaroo backpack – a gift to George from the Australian Koala Foundation which has subsequently sold out!
The New Zealand visit is the Royals' first stop on a three-week tour Down Under. Once in Oz Wills and Kate will take in some of the key sights, such as Ayers Rock and the Blue Mountains, as well as some obligatory golden beaches.
Lucky them!