Philomena Lee is the real mum behind Judi Dench's new film out this week
Philomena Lee has had an incredibly hard life. Born in County Limerick, Ireland, the fourth of six children, she was sent to a convent after her mother passed away. Growing up at a convent left young Philomena incereibly naive and when she left she went to live with her aunt.
Shortly afterwards, she went to a carnival in Limerick and had her first kiss with a boy who bought her a toffee apple. It wasn't until six months later when her aunt asked her if she was pregnant that she realised she was expecting. "I had to ask her what she meant - I had no idea how babies were made", she says.
Philomena was sent back to the convent, where she gave birth a few weeks after her 19th birthday. Her baby was breech and the nuns refused to give her painkillers: "They said my pain was my penance. And then, before he came out they knelt down and prayed because they thought I was going to die."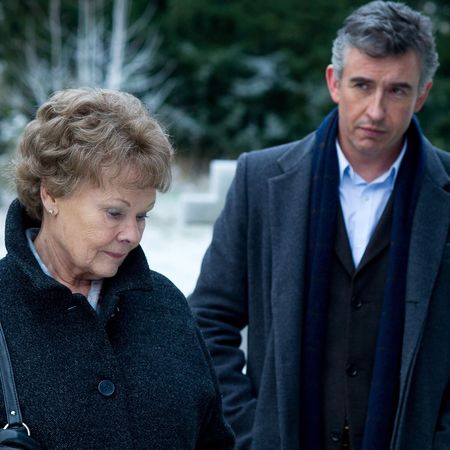 She was allowed to nurse her baby for eight weeks before being send back to work at the convent. A week before Christmas in 1955, her baby, who she'd named Anthony, was taken from her and adopted by an American couple. "In my dreams that moment still comes back to me. I see his little face looking through the rear windscreen - I've relived it so many times."
The nuns refused to tell her where he was going or who had taken him. Distraught, Philomena moved to Hertfordshire.
She married and had two other children and after repeatedly begging the nuns for information on the whereabouts of her son, she gave up hope.
It wasn't until 2002 that she had the courage to tell her other children - Jane and Kevin - about Anthony and together they set out to track him down.
The film tells the story of Philomena's inspiring search for her son. She is played by Judi Dench, who is two years her junior and she says: "Judi got me to a T - I felt like I had known her all my life."
Philomena is out in cinemas tomorrow.