The American singer talks about her new album, bad 80s fashion, handguns on planes and her son's coming out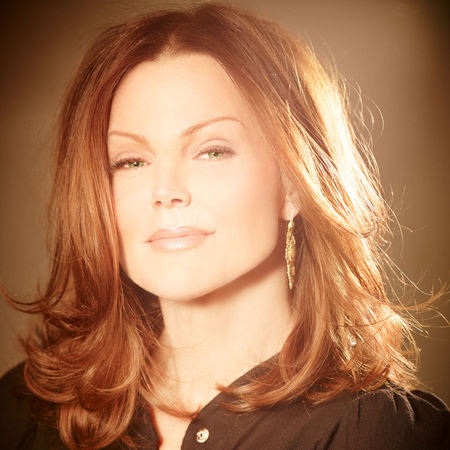 If there is one song that instantly propels us back to our school disco days it is
Heaven Is A Place On Earth
by
Belinda Carlisle
.
The great news is that 27 years on, Belinda, now in her 50s, is still singing and has a
new greatest hits album
out just in time for Mother's Day.
And when Best stopped fangirling over the singer she told us all about it!...
Hi Belinda! Heaven On Earth was the first album we bought at the age of nine so it's kind of a childhood dream to speak to you right now...
That's so sweet. Everyone remembers their first album I think. Thank you!
Your new album The Collection features songs from the last three decades...
I'm really proud of it and when I look at the listing I think I am so lucky to have been able to work with some amazing writers. I have two new singles on there -
Sun
which was released last year and my new single
Goodbye Just Go
. They're on par with my older stuff otherwise I wouldn't have recorded them.
Do you have a favourite song?
I would say
Mad About You
is one of my favourites and also
Summer Rain
. They are both on there.
You've got a six date UK tour coming up in May...
It's short and sweet. I'm excited about this tour as I haven't done a proper UK tour in nine years so it's overdue. Ticket sales have been really really good so I guess people are looking forward to seeing me live again. I do a lot of live work all over the world and tour with the Go-Gos every year. I love doing it so I'm looking forward to it.
80s fashion comes back all the time..
Unfortunately!
Are you tempted to dig out any of your former attire?
No, not at all. For the most part it was really hideous so there is nothing I can think of that I'd want to bring back from that time. I see plenty of photos of myself where the outfit was hideous.
You've been married to your husband Morgan Mason for 27 years. How do you keep the romance alive?
We love each other's company so it works. Moments like Valentine's Day - even though they are silly and manufactured - are important.
You are mum to James, 21. As Mother's Day approaches what does being a mother mean to you?
Becoming a mum is one of the best things that has happened to me as it makes it no longer all about you - you have to think about someone else. I love hanging out with my son. I love that he's older now and much smarter than me and I'm proud of him. I'm a lucky mother that is for sure.
James was listed by The Advocate as one of the most influential young LGBT Americans in their 'Forty Under 40' issue. Has he inspired you to be more passionate about gay rights?
I would be passionate about that even if my son wasn't gay - but especially as he is gay. When he came out to me one of the first things that came to mind is what sort of world is he going to have to live in? It's getting better for gay people but there is still a lot of homophobia out there. I don't understand what basis anyone's sexuality has. I don't understand the homophobia and the problem with giving gay people equal rights. I just don't get it.
As a former cocaine addict you also feel strongly about the way we treat drug users...
First of all I think drugs should be regulated, legalised and taxed as you're never going to get rid of people taking drugs and drink - that's just the way it is. The tax on that could be used for schools and all sorts of positive things to put the money back into society. It comes down to a society that is breaking down. Also people don't understand that addiction is a sickness. Somebody having a chronic illness. The idea of putting addicts in prison is ridiculous.
If you could go back and give some advice to your younger self what would it be?
You were perfect the way you were, that is all I would say. Even more so now as young people are really hard on themselves. There's a lot of self-loathing, a lot of wanting to be something that is maybe impossible. We have bad body images. What young people have to live up to these days... it is hard out there.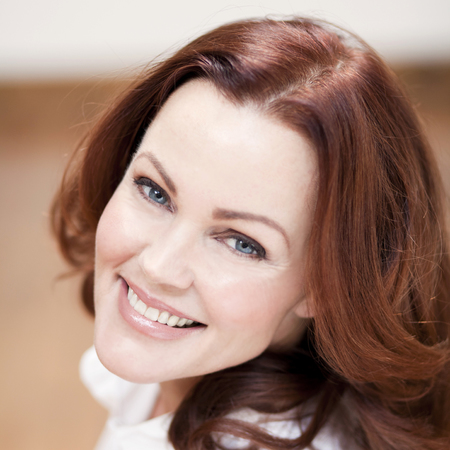 You've lived in the USA, France and India. Do you have a favourite place in the world?
I was just in Hawaii that was pretty amazing. I think California can be really magical. It's a pretty great place. Not just LA but the whole state. I was born and raised there so I'm very partial to it. I was very lucky to have been able to grow up there.
You're always travelling, do you have any crazy stories?
I once found a handgun on a plane! I went into the bathroom and there was a handgun sitting on the sink! I called the stewardess and she came in to the bathroom and completely freaked out. There was a big commotion and I went back to my seat. The only reason I didn't freak out was because I was pretty sure the guy next to me was an air marshall as he had refused to switch seats with my friend earlier. It turned out he'd left his gun in the bathroom but it could have been a complete disaster. What if a kid had found it? It could have brought the whole plane down.
What are you listening to at the moment?
I don't really listen to anything mainstream or current. I listen to a lot of Arabic and devotional music or Hindu or sanskrit. I don't listen to pop really. I might take out a punk record but that's it really.
Are you more spiritual these days?
With my 40th birthday I did a lot of soul searching. I read a book called
The Art Of Happiness
by the Dalai Lama and that got me thinking about how I'd always defined myself by my career. I had just gotten dropped by my record company and it was a difficult time but it was the beginning of a really amazing part of my life. Six years later I got sober and between 40 and 46 there was a lot of introspection. I discovered Buddhism and chanting and it put me on the path of living a spiritual life. Before I'd never think to say that and might feel silly saying that but I really do have a very strong spiritual base where I live my life.
The Collection by Belinda Carlisle is out now