The Queen of Crime returns with her twentieth novel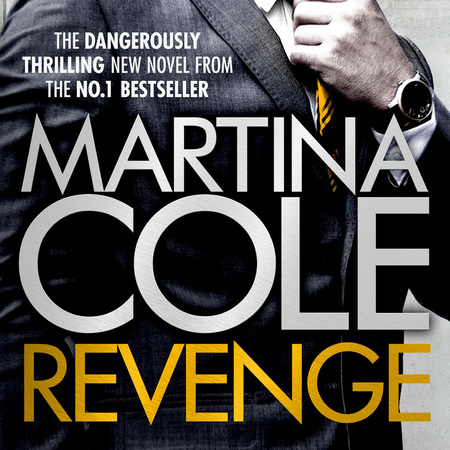 Martina Cole – Revenge
She's the Queen of hard hitting crime fiction, and now best selling author Martina Cole is back with her twentieth novel – which is grittier than ever.
Revenge plunges the reader straight into a drama – Michael Flynn is the head of a criminal underworld family. Rich, feared and super powerful – he controls everything, apart from his wayward teenage daughter Jessie , whose life is a mess of drink and drugs. And as the novel begins, she is missing, being held captive against her will, and Michael is phoning round all the corrupt police he controls, desperate to have her returned safely.
The story then scrolls back in time, charting Michael's rise from good London Irish catholic boy, to be the head of a London crime family. He learns the rules of The Life from the best, and when his mentor, legendary Face Patrick Costello is taken out, no one questions that Michael Flynn is his natural successor. But even the super powerful have their weak spots, and Michael beings to discover that not even he is untouchable.
Set in the criminal underworld that Martina Cole portrays so vividly, Revenge is full of strong women, dangerous men, vivid expletive packed dialogue, action and violence. Fast paced and hard hitting, it is an absorbing slab of a book, that will hook you in and keep you gripped right up to the very last page.
Revenge is out tomorrow, from Headline, priced £19.99